Tired of visiting all the malls and cafes? Need a fix of Mother Nature? Well, you have come to the right city. Kuala Lumpur has some amazing green spaces and parks where you can relax, connect with nature and also explore the rich flora and fauna native to these regions.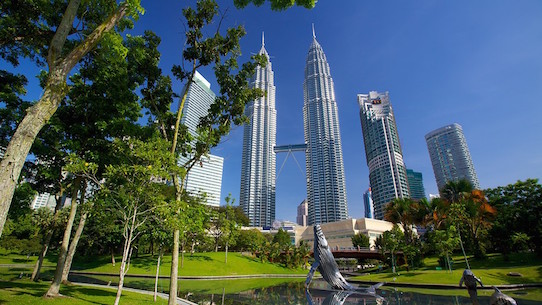 The KLCC Park
Located just outside the Petronas Twin Towers, the park is an oasis amidst the bustle of Kuala Lumpur city. The park is a favourite for runners and various group exercise classes. There is also a special children's section where kids can play and swim.
How to get there: Take the LRT to KLCC and walk up to the park.
Zoo Negara
The national zoo covers 110 acres of land which is situated only 5km from the city centre. Zoo Negara currently has a total of over 5137 specimen from 476 species of mammals, birds, reptiles, amphibians and fish. Currently, the zoo's main attractions are two giant Pandas and their baby.
How to get there: Approach our friendly Front Desk to arrange a taxi for you.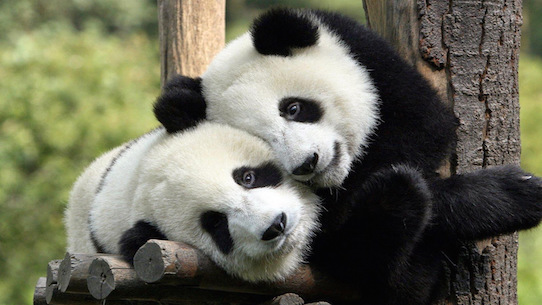 Kuala Lumpur Bird Park
Located in the serene and scenic Lake Gardens, it is well known as the "World's Largest Free-flight Walk-in Aviary" and home to more than 3,000 birds.
Sprawling approximately 20.9 acres of verdant valley terrain, the park is divided into 4 zones; Zone 1 and 2 make up the free-flight zone; Zone 3 is the Hornbill Park and Zone 4 is where the birds are placed in separate cages and mini aviaries.
How to get there: KL Sentral KTM Station (Towards Batu Caves) - Kuala Lumpur KTM Station - Walk to Lake Gardens. Alternatively, you can ask our friendly Front Desk to arrange a taxi for you.
Titiwangsa Lake Gardens
The Titiwangsa Lake Gardens is a recreational park open to the public and it is one of the better parks in the city that caters to the young and old, the athletes and those wanting some leisure time. The park is also a good place to exercise as it provides a calm environment and a breath-taking view of the city skyline. Joggers can be seen at any time of the day. At times, you will also get inline skaters and skateboarders whizzing past. With an impressive lake in the middle of the park, water recreational activities are to be expected.
How to get there: KL Sentral Monorail Station (Towards Titiwangsa) - Titiwangsa Monorail Station - Walk to Titiwangsa Lake Garden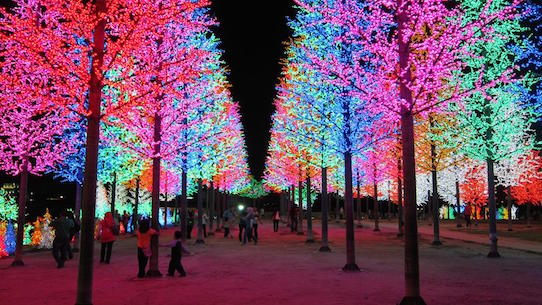 I-City, Shah Alam
There is much to do and see here, from shopping to a snow filled indoor park, to beautiful neon lights that adorn the gardens to the many restaurants that offer a gastronomic experience.
How to get there: KL Sentral KTM Station (Towards Klang) - Padang Jawa KTM Station - Take a taxi to I-City.
The Kuala Selangor Nature Park
Located an hour and a half away from the city centre, the Kuala Selangor Nature Park is a haven for native flora and fauna. Spread over 200 acres, the park has layers of mangroves and both primary and tertiary forest. The park also features several bird towers and watch towers. A walk in the park can be very interesing and visitors might get to see migratory birds (depending on the season), different species of monkeys, Mud skippers, Fiddler Crabs, Otters and other interesting animals. Visitors can also approach the main office to find out how they can plant mangrove trees.
Visitors can also visit a fresh fish aquarium next door or take the motorized train up to the Bukit Melawati lighthouse.
How to get there: Approach the Front Desk to make taxi arrangements.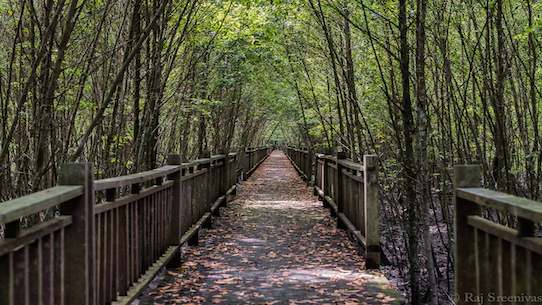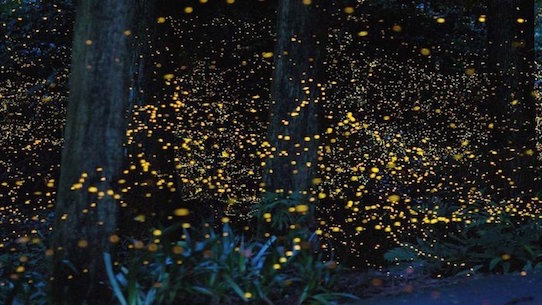 The Kuala Selangor Fireflies
Located very close to the Nature Park, the Kampung Kelip Kelip (The firefly village) is a must-see. Wait for it to get dark, get into one of the boats and get ready for a magical experience with synchronized fireflies! Kuala Selangor is the second largest habitat for these special fireflies.
How to get there: Approach the friendly Front Desk to arrange a return transfer via taxi. We recommend that you make a day trip and visit the Kuala Selangor Nature Park and The Fireflies as they are close to each other.
Kl Tower & KL Eco Forest Park
KL Tower is stands tall at the peak of KL Eco Forest Park, which is the only remaining tropical rainforest at Kuala Lumpur. It is the 17th tallest telecommunications structures in the world and the tallest in South East Asia. It includes a numerous of facilities, whichare The Observation Deck, Mega View Banquet Hall, 1 Malaysia Cultural Village, Revolving Restaurant Atmosphere 360° and Skybox.
How to get there: Getting off at Bukit Nanas Monorail Station and take a short distance to get there.