Tick These off Your Bucket List
Kuala Lumpur has some of the world's most iconic landmarks and food alleys. It's not easy to maintain our reputation as one of the food capitals of the world you know, but we try hard.
Here are some well-known local landmarks for you to visit: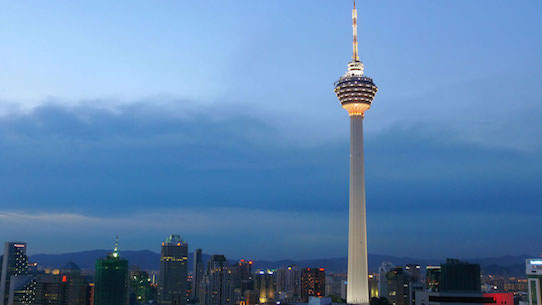 KL Tower
Menara KL or KL Tower is one of the highest viewing platforms in the city. Originally a communications tower, the KL tower now features an open air observation deck, a glassed observation deck, a revolving restaurant and an events venue. Don't forget to check out the traditional Malay village, the petting zoo and the free-guided jungle tour.
How to get there: Take the monorail to the Raja Chulan Station and walk to KL Tower.
The Petronas Twin Towers
One of the most iconic buildings in the world, recognised by their distinct style and of course made even more famous by Sean Connery, Catherine Zeta-Jones and Shahrukh Khan. The towers now offer a guided tour to the bridge on the 42nd floor followed by a trip to the 86th floor where visitors can take in the spectacular panoramic view of Kuala Lumpur and get to learn more about the towers and the city via some cool augmented reality technology.
You can also chill out in the KLCC gardens with a musical fountain and a great play area for kids or get your shopping fix at the Suria KLCC Mall.
How to get there: Take the LRT (Gombak Line) and disembark at the KLCC station and take the escalator up to the towers.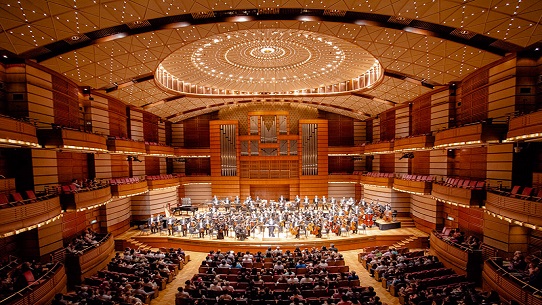 The Malaysian Philharmonic Orchestra
Experience truly amazing performances at the Malaysian Philharmonic Orchestra, with world-class orchestra members and famous performers from all over the world. The Philharmonic hall offers one of the best acoustic experiences within the region. Check out their websites for the latest and upcoming acts.
An insider's tip: If you are there in the afternoon, check out if the Orchestra is practicing. They often let you in for free or for a very minimal price. Be sure to carry your jacket and formal shoes along though.
How to get there: Take the LRT, disembark at KLCC station and take the escalator to the Philharmonic Hall.
Istana Negara
The national palace along Jalan Istana was the former residence of the Yang di-Pertuan Agong, the King of Malaysia. There are guided tours to parts of the palace open to public and make sure you don't miss the changing of the guards.
How to get there: Flag down a taxi or take the KTM (Batu Caves line) to Bank Negara KTM Station, change to RapidKL bus 851 to Duta Vista, Jalan Abdul Halim and walk to the Istana Negara.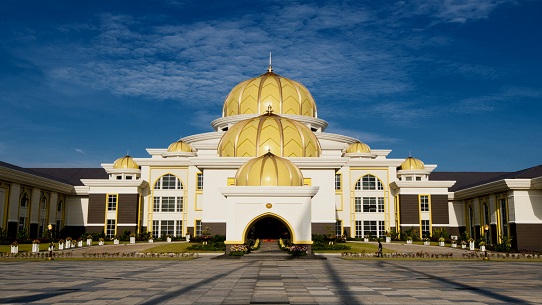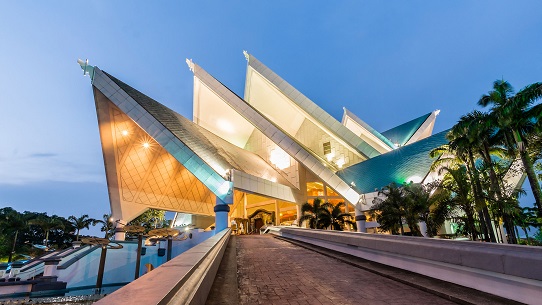 Istana Budaya
The national performance centre that stages many local and international performances. It would be wise to check their website to see the latest shows and even book tickets in advance to avoid disappointments.
How to get there: Take the monorail to Titiwangsa Station and from there you can either catch a cab or a bus or just walk to Istana Budaya.
Royal Selangor Pewter Factory & Visitor Centre
Malaysia is known for pewter, which is a distinct malleable metal alloy, traditionally 85%-99% tin, with the remainder consisting of copper, antimony and bismuth. The visitors to the Royal Selangor Pewter Factory get to learn more about how pewter is made, engage in some hands on pewter shaping and perhaps even learn at the School of Hard Knocks and take back their own personal pewter creation.
How to get there: Take the LRT to Wangsa Maju and take a taxi to the visitor centre.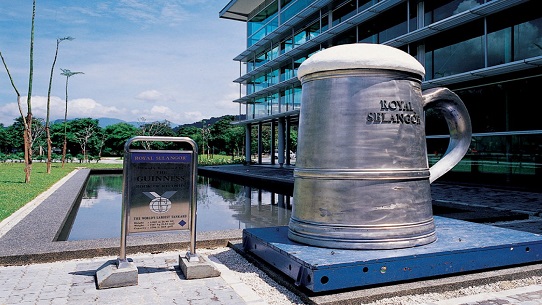 Putrajaya
A planned city that houses most of the court houses, ministries and government departments today. A well planned city with distinct bridges and street lights, Putrajaya is known for its beautifully designed buildings with strong elements of Islamic and mogul architecture. Putrajaya is also home to man-made lakes, gardens and is well known because of its wetlands and peat forests that are rich in plant and animal life.
How to get there: You could drive, but it's better to take the KLIA Transit train from KL Sentral to Putrajaya and then hire a taxi to take you around. Be sure to hire taxis from a proper taxi stands and avoid the touts.
Petaling Street
Or China Town as it's popularly known is a fun and colourful place. Walk through the well-lit alleys to enjoy the great Chinese food, buy knick knacks, stock up on that DVD collection or perhaps get that "original" Prada wallet you always wanted?
How to get there: Take the LRT (Gombak Line) to Pasar Seni and walk to Petaling Street.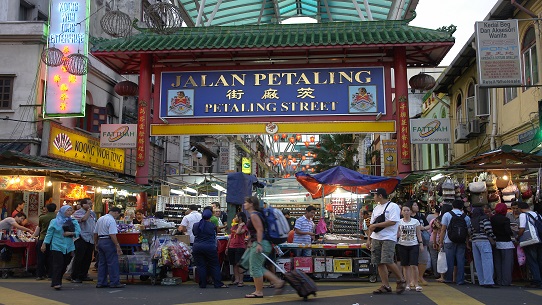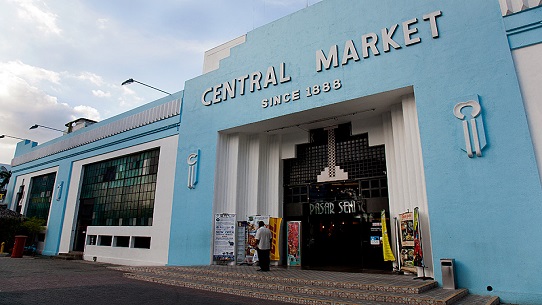 Pasar Seni
Or Central Market as it's popularly known is one of the oldest markets in KL. Previously a wet market, the building has now been converted into a multi-level cultural market with curios, clothes, jewelry and souvenirs. The market is divided into Arab, Malay, Chinese and Indian streets where you can find ethnic souvenirs. Do check out their live performances while you're there.
The market also boasts of a great art annex where you can buy art by local and international artists, get your portraits made or participate in mini art projects.
How to get there: Take the LRT to the Pasar Seni station and walk over.
Jalan Alor
A reformed red light area and a foodie's paradise! Jalan Alor has some of the best food in KL and the perfect place to go food hopping. Try some durian, salted egg squids, marmite pork ribs or settle with chicken wings, steamed fish and a nice cold coconut ice cream while you are being serenaded by amazingly talented buskers. Jalan Alor is the stuff foodie dreams are made of!
How to get there: Take the monorail to Bukit Bintang and walk down to the KFC before turning into Jalan Alor. You can also approach our friendly Front Desk to arrange a taxi to take you there.